Anupam Bansal
Director – Liberty Shoes
Liberty
GreenHonchos committed to a business strategy that began with Technology improvements including existing site upgrade and other efficiencies they believed would improve Conversions and customer experience significantly. Post that, it has resulted in 3x business growth in this channel instantly. We're looking to now set new benchmarks of growth and hope that GreenHonchos continues to come up with similar innovative & pro-active support consistently.
Gaurav Dublish
Director – WILDCRAFT
WILDCRAFT
The team at GreenHonchos has an in-depth understanding of Digital Marketing and User experience. When we were looking for scaling up our eCommerce business, their domain expertise came handy and allowed us to implement innovative marketing solutions on the web. Our digital marketing team specifically found value in their solutions-based approach.
Shubhkarman Sawhney
Director – TRENDY DIVVA
TRENDY DIVVA
The noteworthy aspect of the GreenHonchos business team is the client orientation and their openness to feedback, both objective as well as subjective. While we try out innovative initiatives with our Brand online, we look forward to exciting outcomes that can differentiate our offering.
Sandeep Shukla
CMO – JAQUAR GROUP
JAQUAR GROUP
The team at GreenHonchos has been assisting Jaquar for the Digital gamut of services. They are very open to feedback and are quick in implementing suggested changes. We have executed a couple of key initiatives like Orientation Center and Jaquar World across the Digital format with them delivering strong results in the past year.
Jonathan Riina
Director – BIOWORLD CANADA
BIOWORLD CANADA
GreenHonchos has built our B2B eCommerce platform along with the necessary integrations to seamlessly run the order process for our business partners. We're now deploying their tech support and infrastructure maintenance to provide business continuity and functionality enhancements to suits our needs.
Paramjeet
SEA TO SUMMIT AUSTRALIA
SEA TO SUMMIT AUSTRALIA
We've been working with GreenHonchos over the past few years. Over a diverse set of solutions ranging from the B2B technology platform that is integrated with our Warehouse system … to complete digitization of our Catalog year on year. We're looking to take this partnership forward in emerging markets too, with their ability to replicate our set processes.
Abhinav Mahajan
Director – MASPAR
MASPAR
What stands apart is the skill and professionalism of the team. There is clear communication and commitment to deliverables. With a process driven approach that combines their deep domain expertise, it adds value to Maspar plans for the online domain. I see the GreenHonchos partnership progressing from strength to strength in years to come.
Dheeraj Bhatia
Founder & Director – GRITSTONES
GRITSTONES
With great success for our Brand with the leading online marketplaces over the past few years, we were slightly circumspect to embark on our exclusive eCommerce journey. But with the Consulting expertise and confidence in their business plans for us, GreenHonchos has done a phenomenal job is handholding us towards one of our best business decisions.
Karan Vij
Founder & Director – SCENTRA
SCENTRA
After experimenting with quite a few Technology companies and Digital agencies … I think we have finally landed with a Partner that understands the dynamics of the business, with a critical focus on ROI and factors that add value to the customer. They truly stick together through the ups & down of the eRetail environment, which makes them a long term bet.
Vishal Singla
Director – DISCOVERY LEATHERS & Founder/CEO – TEAKWOOD LEATHERS
TEAKWOOD LEATHERS
I've enjoyed interacting with the team as their insightful views help the planning process. Category expansion as well as related analytics has enabled us to plan out campaigns and shift basis seasonality which is the demand of our product line. In addition to B2C, GreenHonchos has also delivered a B2B platform that has been successfully garnering leads from across the globe.
Srini Chennur
Founder & Director – FLIPSIDE
FLIPSIDE
We're leveraging the GreenHonchos understanding of end-to-end eCommerce as a turnkey solution provider for our online store. At the beginning, we had our inhibitions with a remote located team but I'm glad we pushed forward as their communication mechanisms and quality of reporting standards set them apart.
Mohit Singhal
Director – CREATIVE CLOTHEX & AURRO SPORTS
AURRO SPORTS
With our manufacturing prowess spanning over decades, we wanted to build a private label Brand for the India market in the sportswear arena. That is when GreenHonchos came along with an integrated approach towards Technology, Backend Support and Online Distribution. Within the first six month, we were off the ground and hitting fabulous sales that exceeded our own expectations. Now we have even more aggressive goals to scale up at Aurro Sports, with a dependable partner that understands our business needs and supports us real-time.
Tabby Bhatia
Founder & Director – VOGANOW
VOGANOW
In an effort to bring in a 3rd party perspective to our Digital Marketing efforts, I liked the GreenHonchos approach that was specific, measurable and target driven. With a sharp focus on Revenue and Conversions, we're now driving far more consistency in metrics to plan for the next level of growth, with the partner that clearly understands our business model.
Pankaj
Director – PUNK CLOTHING
PUNK CLOTHING
Being a cult fashion Brand, it was important for us to find an eCommerce partner that was willing to understand what we stood for and bring that element into our website, social media and promotions. We are encouraged by the results and look to invest further in this direction, having found a dependable team to scale with.
Dhruv Gupta
Founder & Director – TAURUS CLOTHING
TAURUS CLOTHING
Working with GreenHonchos has been easy and hassle-free, since the business team is quick to pick up trends and implement them on the fly which is critical in the online space. The flexibility they have demonstrated is a very important aspect of our Business, as our promotions can be executed quick and effectively. A definite recommendation from my side!
Rakesh Sareen
Founder & Director – ABHISHTI
ABHISHTI
After tremendous acceptance in the online marketplaces as well as our exclusive Brick & Mortar store … we were interested in launching something unique for our eCommerce launch. GreenHonchos worked closely with us to come up with something that was akin to our Brand vision. We now look forward to similar success with their end-to-end Managed Services.
Sakshi Kumar
Director – TULSI ONLINE
TULSI ONLINE
I'm very happy with the mobile site! Is looking great, a big improvement from our earlier version! We look forward to leverage this positive change towards business growth.
Shagun Chaddha
Founder & Director – ERISTONA
ERISTONA
Thanking you & your team for allowing my vision for Eristona come to life. I am really happy with the outcome & couldn't have asked for more. Looking forward to boost the brand presence from this positive change. Overall, we're all really happy with the outcome! Thank you again!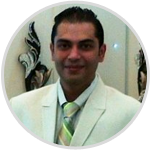 Hashim Merchant
Director – HM Megabrands
HM Megabrands
GreenHonchos is our Technology and Online business partner, both for Consulting and Implementation. HM Megabrands is one of the pioneers of omni-channel retailing, and we have worked with GreenHonchos to roll out customer experience and loyalty strategies that are innovative and scalable. We have strategized across SaaS and Custom platforms, and are building our Mobile Applications with the help of GreenHonchos as the next customer value proposition. All in all, a highly passionate and skilled team that appreciates the pain of the business and comes up with solutions as a true partner!
Deekshant Gupta
Founder & Director – LEO SANSINI
LEO SANSINI
We signed up with GreenHonchos at a time where our private label Brand needed a dependable partner, with the Technology strength as well as deep domain expertise of eCommerce. I'm glad we pushed forward and are now also leveraging their Consulting and Marketplace Management for existing and emerging markets.
Devender Gupta
Founding Partner – ASMARA & Founder – INCEPTRA LIFESTYLE
Tom Tailor
We have utilized GreenHonchos over a diverse set of services … ranging from Technology solutions to Digital marketing to Cataloging. The team has a focus on clients and responsiveness that makes them dependable. Glad to recommend them for a Brand that is looking to outsource the online gamut of services to a one-stop-shop.
Parveen
Vice President – UPPER CLASS FASHIONS
UPPER CLASS FASHIONS
With our major focus on the Offline market and exports, GreenHonchos came along and claimed sales numbers via online marketplaces that we had our inhibitions about. But we're extremely happy to witness the growth in sales. The team is proactive with Listings, promotion participations and have a firm grip on business metrics.
Ashish Gurnani
Co-Founder – POSTFOLD
POSTFOLD
We've had a good run with GreenHonchos while we were on the lookout for a dependable Marketplace management partner. We've solved some issues with Catalog listings that had us stuck for a while, and now we're looking to push forward together with a focus on sales.
Gitanjli Bahl
Founder & Director – THE TAN BASE
THE TAN BASE
Thorough professionals these guys, and a lot of fun to work with! They are responsive, open to feedback and keep coming back with improvements. I've stuck my neck out & referred them to my associates, since they care for their clients which is the key…