The TEAM @ GreenHonchos is committed to providing end-to-end eCommerce solutions for start ups, brands, manufacturers & retailers. Our mission is to grow our clients' businesses by focusing on sales, through enhancing and optimizing every touch point between the brand and its customers.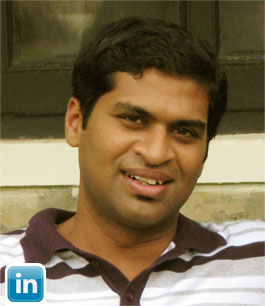 Navin Joshua
Founder/Director
Josh (as he's fondly known) is a dynamic professional with an illustrious track record across diverse verticals like consumer lifecycle management, business analytics, people practices, market development and channel partnerships spanning nearly 14 years.
Navin began his career at Genpact LLC and has worked very closely with retailers like Target Corp, Bluestem Brands Inc, Findel Plc, CSN Stores, Buy.com (now Rakuten) and eBay Inc. A champion of technology, e-commerce & customer relations, Navin has spoken extensively at various industry forums such as ASSOCHAM, BPO India Forum, India Retail Forum, ISAF and the IAMAI Conclave.
On a personal note, Navin is an avid sports buff, and does not spare any opportunity to try his hand at a few games too, apart from following sports keenly across media. He also loves spending time with his adorable son!
Sumit Agarwal
Founder/Director
Sumit is our eCommerce genius in the house with 14+ years of experience in the field. His professional motivation lies in building a strong foothold in the eCommerce arena with priorities set on sustaining and improving best in class products with efficient customer service. With him being around, you can feel a sense of urgency in the air!
As the head of Client Services in the International Business Unit, he formed direct association with Head Honchos at HP Global, Cisco Systems and Netgear Corp. He has also deployed some impressive business solutions for clients like Google, Rediff, McDonalds, Naaptol & Star CJ.
Cricket and politics being his mantra to entertainment, he is also often found in the kitchen or reading his favorite authors, when not busy with work! His key to happiness lies with his beautiful wife and two lovely daughters.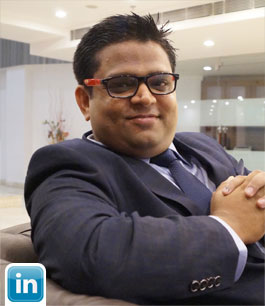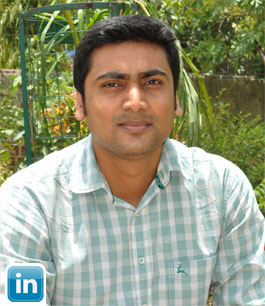 Prakash Kumar
Techno Geek
Prakash is our coding specialist with a deep understanding of technologies that govern eCommerce softwares. He has been an active part of this technology world as a programmer and an IT entrepreneur since last 10 years. His life philosophy is making each day count and he is always willing to serve beyond the call of duty!
He has his name written over hundreds of commercially successful eCommerce software, whose legacy codes are still powering numerous websites around the world. His obsession lays with the enterprise-level technology that powers eCommerce and the security around it. His driving forces in professional life are thrilling tech and business ideas. He has established a strong niche for himself as GreenHonchos tech head in just 1.5 years!
His sincerity shows in the fact that even his spare time revolves around architecting the next Scalable, Highly-available, hacker-proof system for enterprise-level eCommerce. He flaunts a new found interest in Cricket and is also an avid reader of Technology Business blogs.
Yogesh Yadav
Creative Ninja
Yogesh is a dynamic creative professional with over 9 years of expertise in Graphic designing, web designs and out of the box concepts. What looks like the most laid back bay in office, is the one who likes to stay ahead of work assigned. He has been a part of many creative projects in fields of online marketing, print media, broadcasting and m-commerce.
He has a deep sense of online branding, aesthetics, design theory, information architecture & principles. While he is a perfectionist, he is high amenable to any internal or client creative input, which is his biggest strength! He serves the role of creative head at GreenHonchos and drives a team of amazing enthusiasts.
This Google Freak and mythological geek is quite an encyclopedia himself, with a solution for your every problem! His love for food is something not to be missed. This true team player is one of those friends you should definitely have in your list!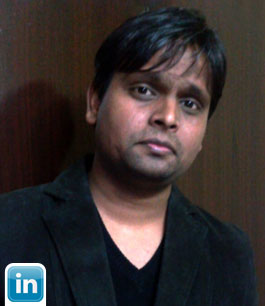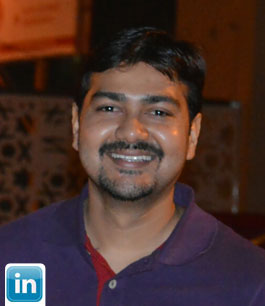 Rahul Pandey
Business Manager
Rahul is a seasoned professional with over 6 years of experience in client's account management spread across digital marketing and E-commerce domain. He has been an integral part of several important projects and has driven his client business to profitability.
He keeps his head always cool and never gives a miss to any detail. He loves juggling with numbers and that is what makes him the best bet when it comes to strategic planning. He is the one who can steer his team well under pressure while being open to critical feedback every single time.
He loves interacting with people and making new friends. In his pastime, he prefers reading blogs and articles related to online marketing and ecommerce space. He keeps himself updated with the things going around and is capable of driving his team to success. A notable team player indeed!